We are a full service Christmas tree lot.
We have helpers ready to prepare your Christmas Tree completely. We can help you find the right size and shape Christmas Tree for your needs. Thanksgiving weekend is the busiest time for us and there can be a wait at times, but we try our best to keep trees moving as fast as we can.
We will give your Christmas Tree trunk a fresh cut on the bottom to ensure that your tree drinks water and stays fresh. If any lower branches need to be cut to fit the stand or make room for presents we will do that also.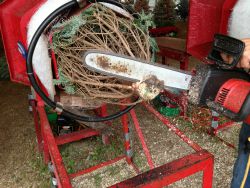 Picture: Christmas Tree trunk given a fresh cut to help absorb water
Next we will wrap your Christmas Tree in netting to secure the branches for the ride home and to make the tree easier to carry and setup when you get it home.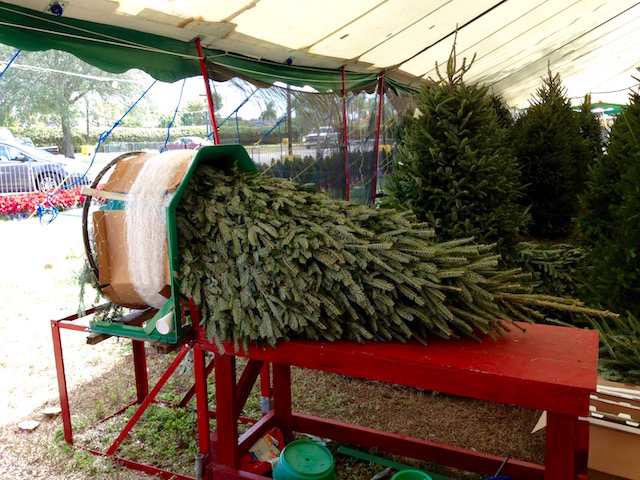 Picture: Christmas Tree being wrapped in netting for safe and easier transport.
We can install your used good stand for you and we also sell new stands that can be installed for you or done easily at home with a hammer.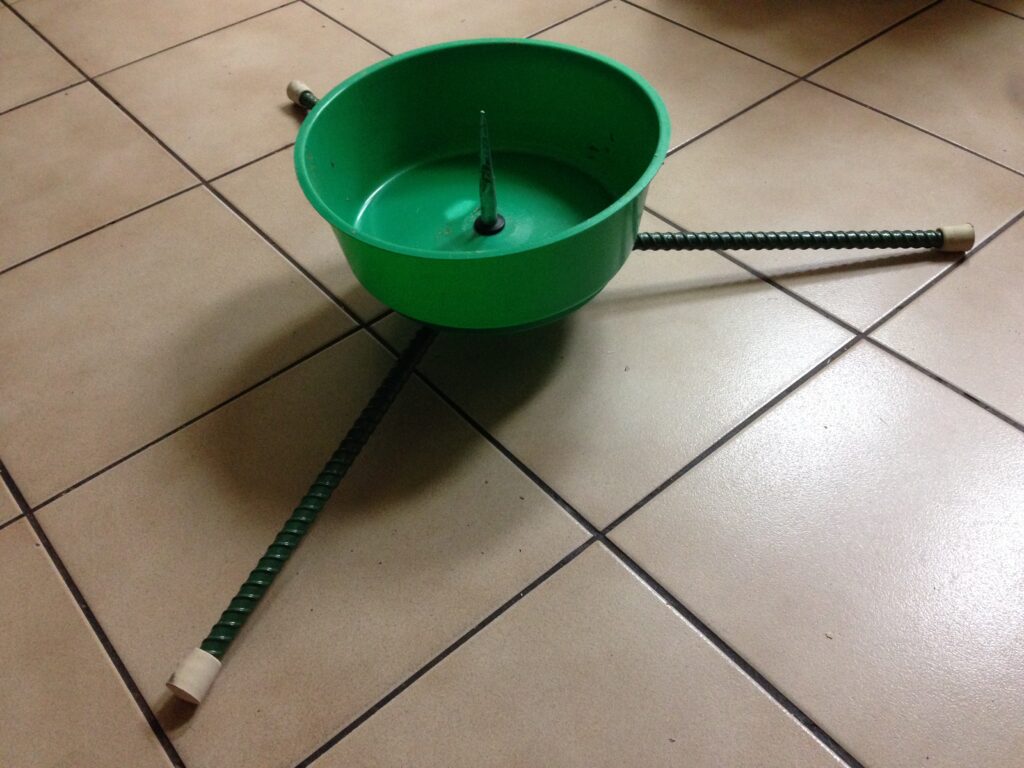 Picture is of our "spike" stand that can be easily hammered in.
Last we will take your Christmas Tree to your car and load it safely either in the trunk or on the roof. Free string will be provided for our helper to tie your tree down safe and tight.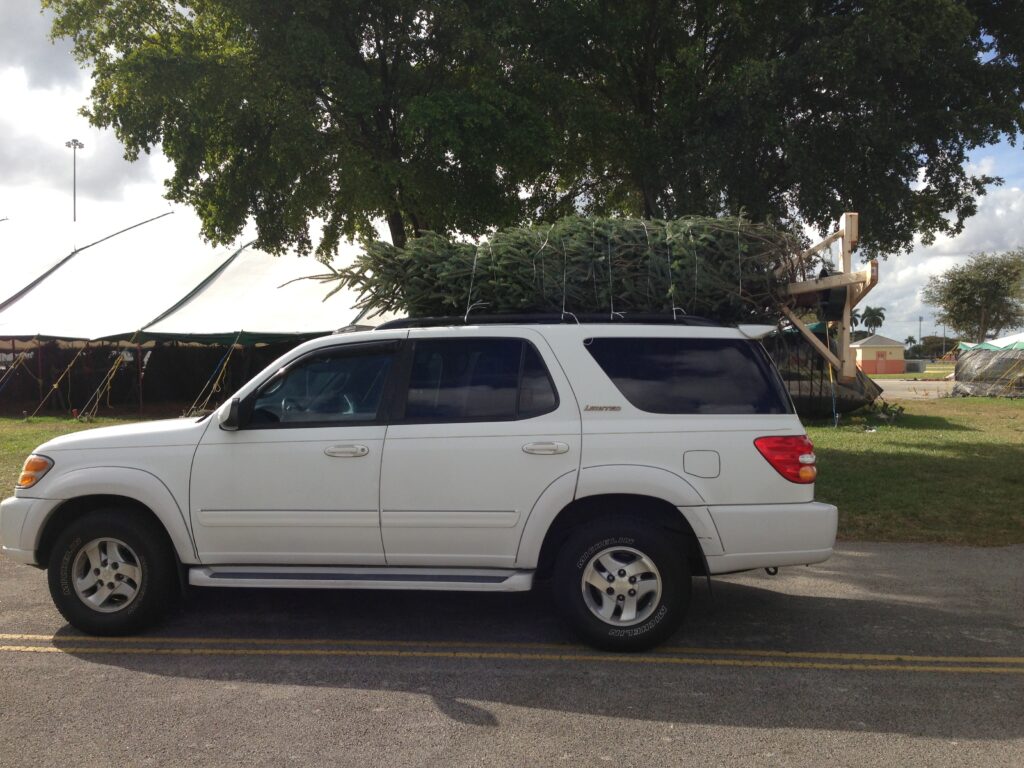 It is recommended that you bring a truck if possible for safest transport of your fresh North Carolina Christmas Tree. Or vehicles with a roof rack for large trees. Bringing and old sheet or some towels is recommended for vehicles without a rack.